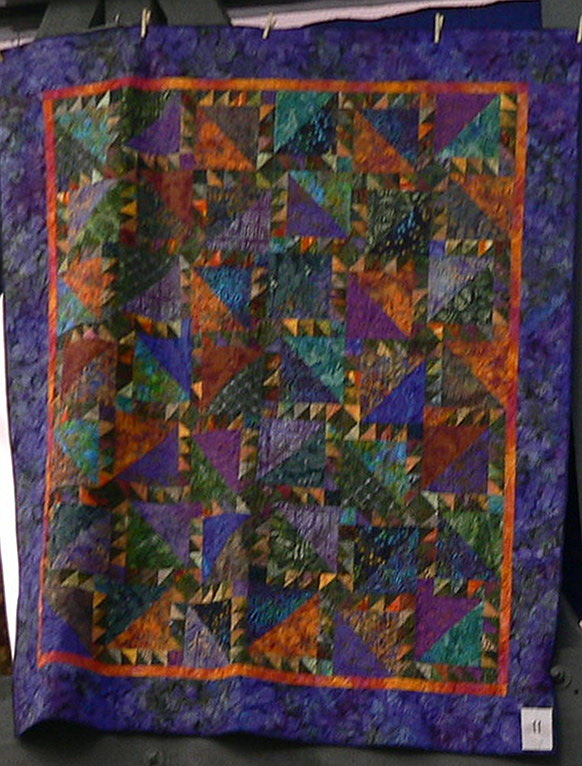 "I started this quilt to use up a lot (over 300) of half triangles that I had made for another quilt, but didn't use. This block is called 'Delectable Mountains'. I thought this arrangement was my original idea, but I realized after I made it that I must have seen it in a book called Scrap Quilt Sensations.
In 1983, I was privileged to visit Mount Edziza Park in northern British Columbia, and while there, the beautiful Spectrum Range. The soft mauves, corals, pinks, reds, browns and muted greens of the rocks were surrounded by the dark greens of the trees in the valleys nearby. This quilt reminds me of the Spectrum Range.
Recently, I took a look at the area on Google Earth. I see that it is now called the Rainbow Mountains, but it will always be the Spectrum Range to me."
This quilt was made by Sheila Seidemann and professionally machine quilted by Betting Doering.
< Previous [1] | Back to gallery [2] | Next > [3]