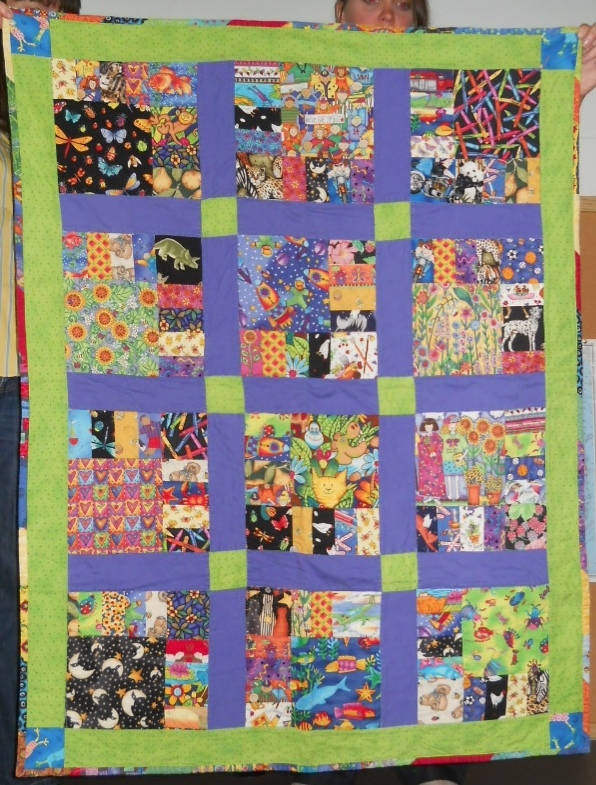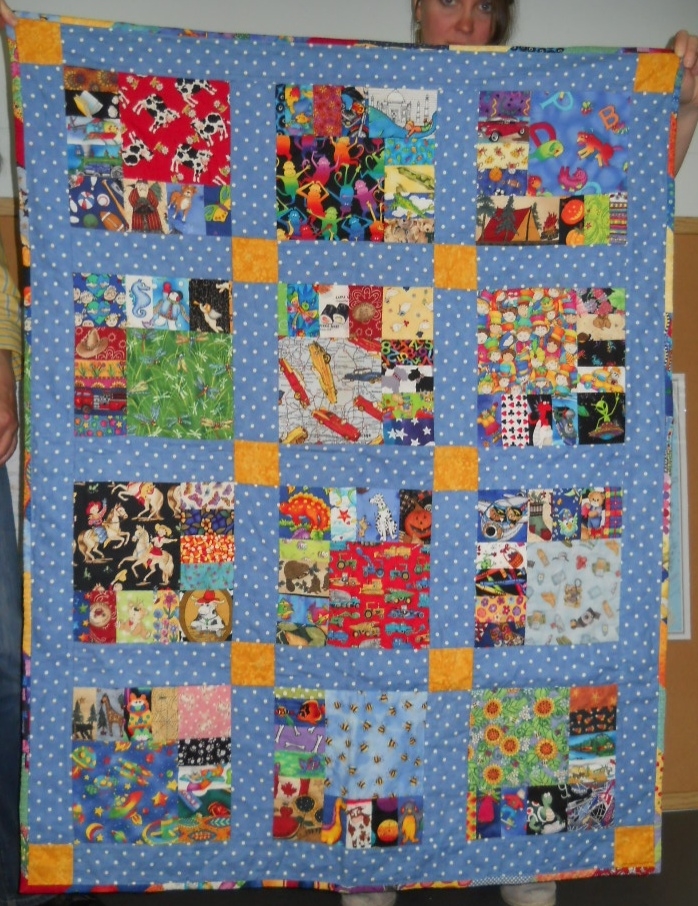 These are two "I Spy" quilts that I made for my two oldest children (ages 6 and 8). The green/purple one was the very first "real" quilt that I ever made. I started it when I found out that my husband and I were expecting, but I didn't finish it until a few weeks before our child was born as I was too superstitious to put the final stitches in place until our baby almost arrived. I dislike hand sewing, so a kind friend hand stitched the binding for me. I had great fun collecting the fabric during my pregnancy, using bits and pieces of material that I found in quilting stores or that were given to me by other people.
The blue polka-dot quilt was made for our second child. Two years later, I had gained more experience (and more fabric). I tried to incorporate fabric I had used in previous baby quilts. As well, I was lucky enough to locate fabric that represented family backgrounds and hobbies (Scottie dogs = Scottish roots, Taj Mahal = Indian roots, camping, travel, gardening, etc.). The backing fabric is a cheerful farming scene and was chosen to link my baby to ancestors on both sides.
In 2009, when we found out that we were expecting twins to complete our family, several members of the Big Rain Quilt Guild here in Prince Rupert offered some fabric to help me finish two more "I Spy" quilts. Our twins are now two years old and still snuggle with their quilts every night, so I couldn't include their quilts in this year's show. Perhaps their quilts will be displayed in the years to come!
< Previous [1] | Back to the Gallery [2] | Forward > [3]