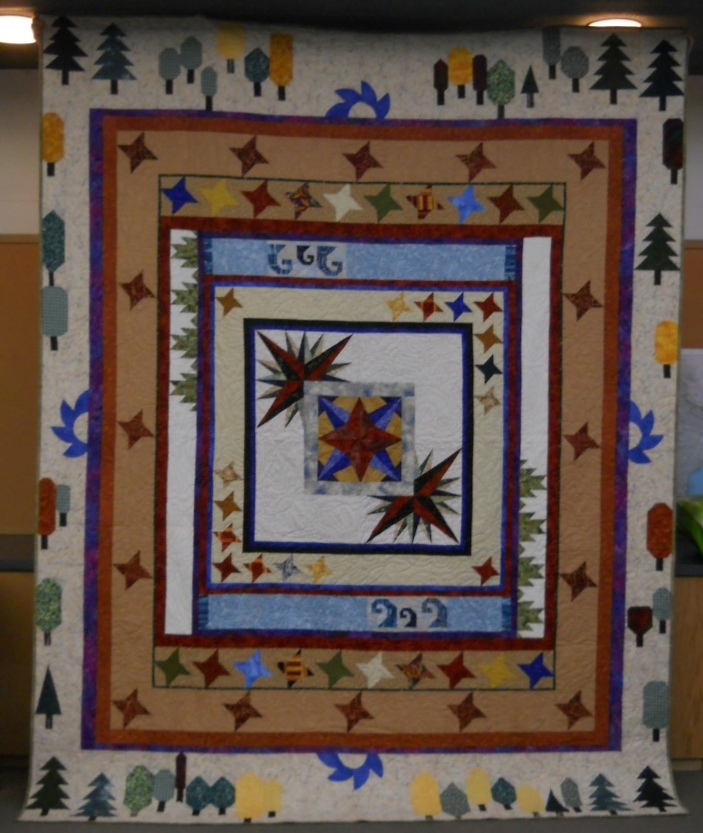 In 2007 the Big Rain Quilt Guild of Prince Rupert wanted to try a round robin quilt project based on the free style creative quilts made by the Coastal Quilters. We were a group of 10 to 12 women who each made a quilt center which then was passed around to each quilter to contribute her round to the quilt top.
I call my quilt the "Pointless Quilt" because in trying to make a paper pieced star for my center I lost the points of the star. I was truly amazed at how beautiful my quilt turned out. It is also as big as the hearts of the women who contributed to it.
P.S. I had the quilt machine quilted by Betty from "The Cotton Picker Quilt Patch". She did a wonderful job.
< Previous [1] | Back to the Gallery [2] | Forward > [3]