Home8. "Busy Streets" by Jill Spyker
8. "Busy Streets" by Jill Spyker
---
...and on the back side we have: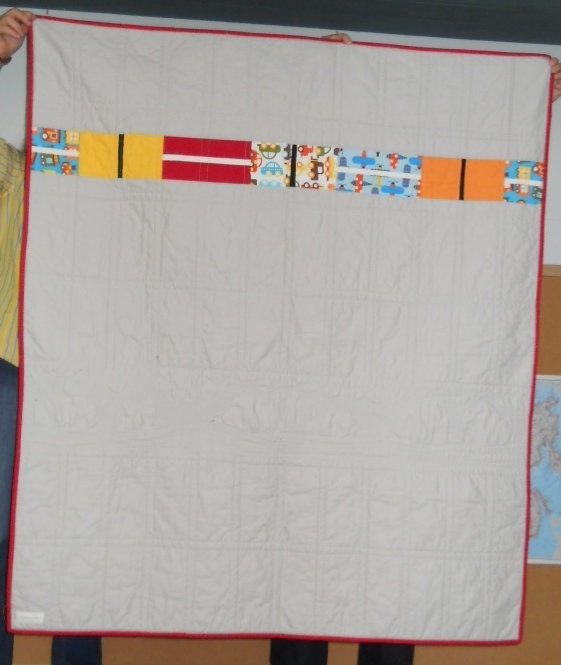 This quilt was created because I wanted to find a way to showcase a new line of organic fabrics that had come into the store. I looked online and and found a project by Elizabeth Hartman (called Birthday Cake) that I liked, so I tried to create something like it, but with something fun in it to draw the eye. I ended up creating the center applique panel with some fabulous little vehicles on a busy street. I had a lot of fun quilting this one, and drawing the air movement and exhaust around the cars.
Jill is a quilting artist, who owns Fishskin Fabrics, at the Totem Lodge in Prince Rupert.
(LibStaff: Jill's quilt is a lovely fusion of quilting meets road work. Using cheerful colours and really cute appliques, Jill's design brings out the truck lover in all of us.)