Home34. "Rags to Riches" by Adrienne Johnston
34. "Rags to Riches" by Adrienne Johnston
---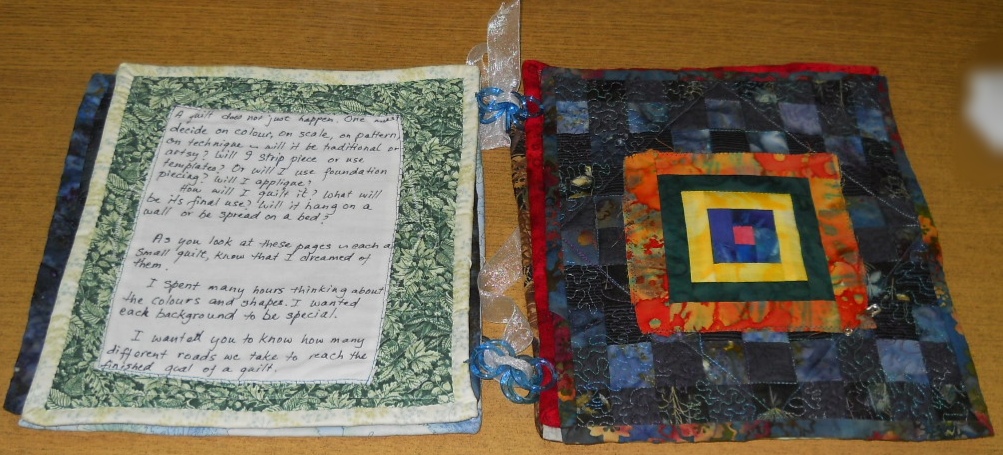 This beautiful quilted book was dreamed, thought out, and pieced and quilted by Adrienne in March 2009.
The book includes the following blocks: Rags to Riches; Cloth of Heaven; Colour Wheel; Pieced Log Cabin; 9 Patch Sandwich; Pond Life; Towhee. Adrienne made this book to give examples of how a quilt is made.
This book may be viewed at the circulation desk at the front of the library. Please wear the glove provided while viewing this lovely book.