Home2017 Novel Idea Auction Items
2017 Novel Idea Auction Items
---
This photo was taken from the mast of the sailing vessel Moonshine, donated by Life is Like Sailing and showing Prince Rupert's beautiful waterfront. Tasty treats are for eating while admiring your new print. We paired the book Lonnie Wishart's Prince Rupert, with this donation.
Super soft super colourful celebration of Dr. Seuss stories and The Cat in the Hat. Sewn with crazy soft and cozy 'minky' the lucky buyer of this quilt can sit back, cuddle up and feel great!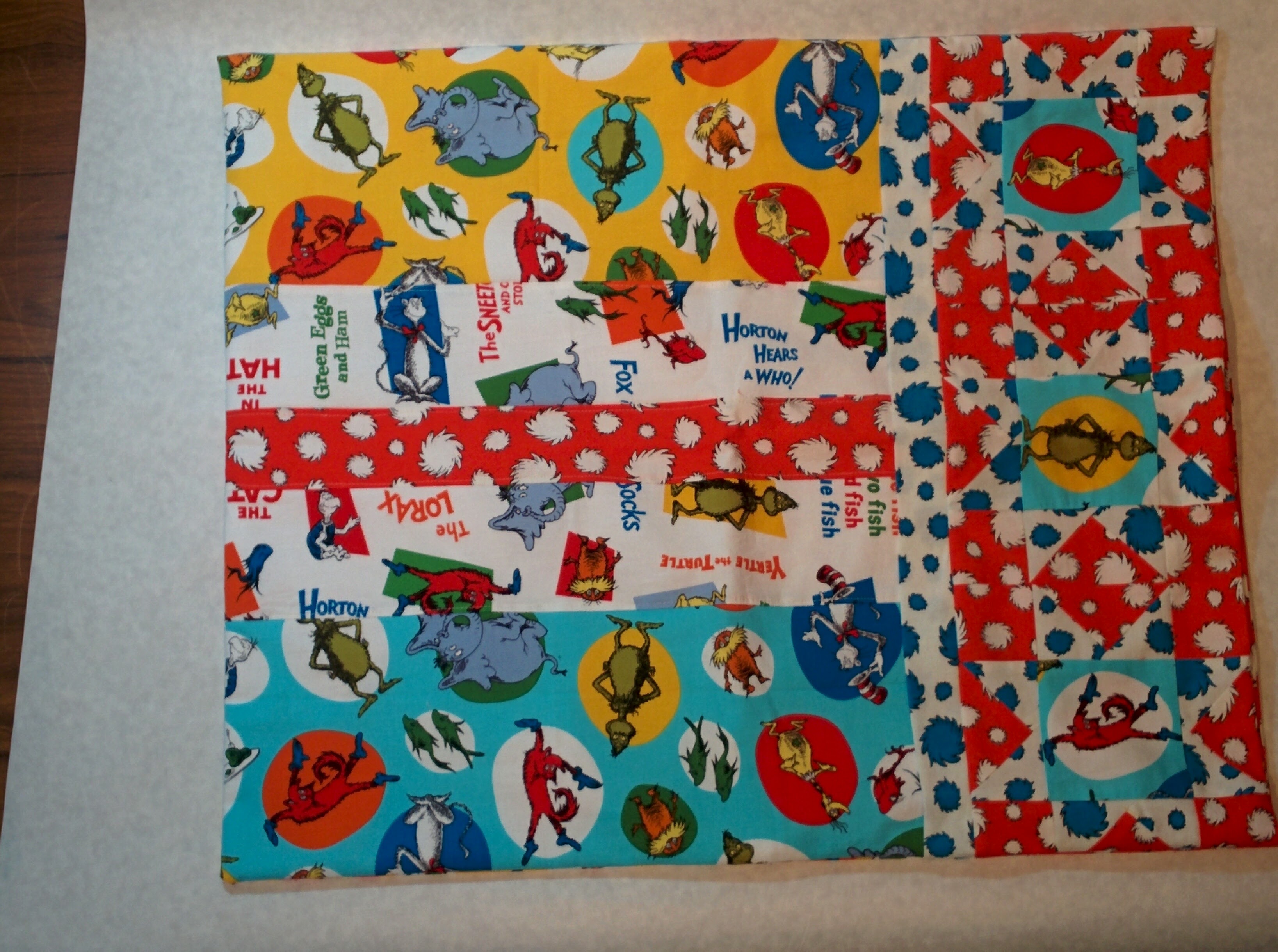 This fabric book is soft and durable. The "Twelve Days of Christmas" have bright and lively illustrations. Who wouldn't want to sing along with a small child or a few children as you sing the book together! We paired it with, of course, The Twelve Days of Christmas, illustrated by Joanna Isles.
A selection of delicious cookies to make all of your troubles go away. Inspired by Amelia Bedelia, whose treats make up for all of the other misunderstandings and troubles caused. Contains butter and gluten. We paired Devlin's treats with Amelia Bedilia, by Peggy Parish.
Donated by the skilled sewist at our new fabric store! This colourful small quilt would be great for a stroller, car seat, crib, or for you as you rock your baby wrapped in your arms. We paired this quilt with A to Z, by Sandra Boynton.
Two things inspired me to make this quilt. First: as a child, one of the first books I learned to read was One Fish, Two Fish, Red Fish, Blue Fish by Dr. Seuss, which nudged me to a life in libraries. Second: I was inspired to make a quilt by me epic failure trying to crochet fish, I'll spare you the details.
Miranda was inspired by the potions in the Harry Potter series to make this bath and skin care collection, so we paired the book with J.K. Rowling's The Prisoner of Azkaban. All the products are locally made with natural ingredients. Amanda suggests a minimum bid of $35.
Ellen was inspired by the book All The Light We Cannot See by Anthony Doerr. The two main characters, children lead separate but intertwined lives: one in Germany, one in France. Paris, St. Malo, Keys, a hidden grotto, and the sea are all elements central to the mystery.