Programs & Events
---
Author Reading with Monique Gray Smith
Thursday, September 21st, 2017
Multi-Purpose Room
7:00 pm
Free event, open to the community.
Monique is an inspiring international speaker, consultant and award winning author. Her books include the coming of age story Tilly and the charming celebratory tale of My Heart Fills with Happiness.
She uses stories for children and young adults to teach our youth the spirit of generosity and resilence.
Sponsored by Success By 6, the Province of British Columbia, Credit Unions of BC, and the United Way.
Sponsored by the Prince Rupert Public Library, Gwynne Dyer, international columnist, historial and author, did an author reading at the Lester Centre of the Arts.
7:00 p.m. on Sunday, September 24th, with admission by donation, this show was open to all ages, and was a rare opportunity to see an author of such calibre.
Prince Rupert Library presents the storyteller, Michael Kusugak. It wasn't until Michael Kusugak had his own children that there was hardly anything written for children about life in the Arctic, so he started telling them his grandmother's stories. Often teaming up with illustrator Vladyana Krykorka, his work has been awarded both the Vicky Metcalf Award for Children's Literature and the Ruth Schwartz Award for Children's Literature.
10th Annual Novel Idea Auction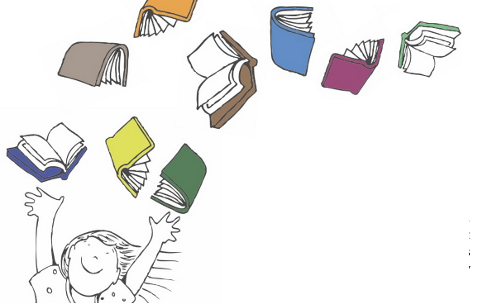 The Friends of the Prince Rupert Public Library invite the arts, crafts and culinary community of Prince Rupert and the surrounding areas to create an item inspired by something you've read.
_______________________________________________________________________________________________________
The item(s) were auctioned in support of the library. This year's auction was held on October 28th 2016. Doors opened at 6:30 pm and the auction started at 7:00 pm.
Deadline for entries was Wed., Oct. 26th 2016 @ 5 p.m.
For more information, call:
Barbara: 250-624-6336
Library: 250-627-1345
THANK YOU FOR YOUR SUPPORT!
CLICK HERE TO SEE THE ITEMS FROM THE 2016 AUCTION!
_______________________________________________________________________________________________________