Room Bookings
---
Our Multi-Purpose Room is available for booking for your event.
The room capacity is approximately 50 people (i.e. Speaker/Audience event or for a small meeting with tables and chairs).
We are currently limiting occupancy to 30 persons. Masks are mandatory, and event organizers are responsible for adhering to any proof-of-vaccination requirements that may apply.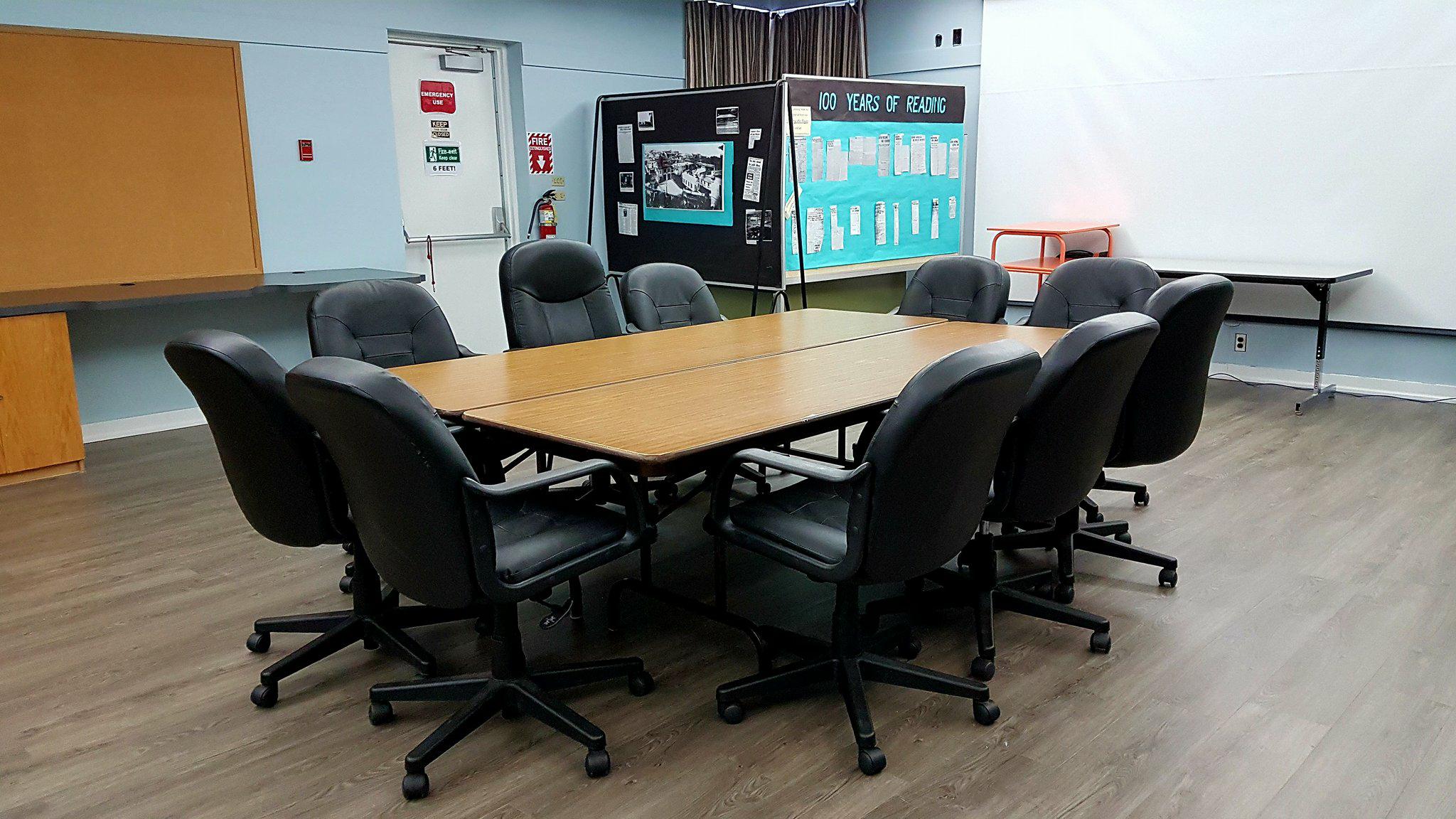 Meeting Room Fees:
*** 24 hour cancellation policy for all bookings.


Non-profit groups:
$15 for Half Day (up to 4 hours)
$30 for Full Day (8 hours)
*** Fees may be waived for programs directed at the community.
Commercial and Government groups:
$120 for Full Day (8 hours)
$70 for Half Day (4 hours or less)
*** $20 for 1st hour after Half Day rate; $10 successive (for 5, 6, or 7 hours)
Rental Rates for Equipment:
* Overhead Projector: $10 per session
* Computer Projector: $10 per session
* Flip Chart Rental: $5 per session
While we do have a Bluetooth / 3.5mm speaker available, we recommend that users with advanced requirements make their own arrangements for audio.
The library loans equipment to individuals and organizations at its discretion. In such cases, the Projector Loan Agreement is to be used. Our rental unit supports analogue video: composite, S-Video, and VGA. If your device only supports digital outputs, a converter adapter will be required.
Those wishing to cancel existing bookings are requested to provide greater than 24 hours' notice, or else the full booking fees will still apply.
To enquire further or to book the room, please call us during open hours at 250-627-1345 or send us an email