Ancestry
---
Photo: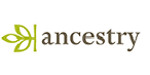 Ancestry Library Edition, distributed exclusively by ProQuest and powered by Ancestry.com, delivers billions of records in census data, vital records, directories, photos, and more. Ancestry Library Edition brings the world's most popular consumer online genealogy resource to your library. it's an unprecedented online collection of individuals from North America, the UK, Europe, Australia, and more.
Access from the library
NOTE: Access to this resource has been temporarily expanded to library cardholders working remotely, until December 31st, 2021, courtesy of ProQuest and its partner Ancestry. To request access, send e-mail to info@princerupertlibrary.ca or use our Reference Question form and specify that you would like access to Ancestry. Once you have your access credentials, please click here.