Top 10 Most Borrowed Items of 2018
---
Rupertites definitely have their favourites! Have a look at what others have been reading / viewing in 2018. Some old, some new, but it's all good. All you need is your active library card to borrow any of the items. Click on the title to view the item in our catalogue and place a hold today.


ADULT FICTION:
1) The End Game by David Baldacci
Will Robie and Jessica Reel are two of the most lethal people alive. They're the ones the government calls in when the utmost secrecy is required to take out those who plot violence and mass destruction against the United States. And through every mission, one man has always had their backs: their handler, code-named Blue Man. But now, Blue Man is missing.
Last seen in rural Colorado, Blue Man had taken a rare vacation to go fly fishing in his hometown when he disappeared off the grid. With no communications since, the team can't help but fear the worst. (Will Robie #5 in the series)
2) Origin: a novel by Dan Brown
Robert Langdon, Harvard professor of symbology and religious iconology, arrives at the Guggenheim Museum Bilbao to attend the unveiling of a discovery that "will change the face of science forever".
The evening's host is his friend and former student, Edmond Kirsch, a forty-year-old tech magnate whose dazzling inventions and audacious predictions have made him a controversial figure around the world. This evening is to be no exception: he claims he will reveal an astonishing scientific breakthrough to challenge the fundamentals of human existence. (Robert Langdon #5 in the series)
3) Still Me by JoJo Moyes
Louisa Clark arrives in New York ready to start a new life, confident that she can embrace this new adventure and keep her relationship with Ambulance Sam alive across several thousand miles. She steps into the world of the superrich, working for Leonard Gopnik and his much younger second wife, Agnes. Lou is determined to get the most out of the experience and throws herself into her new job and New York life. As she begins to mix in New York high society, Lou meets Joshua Ryan, a man who brings with him a whisper of her past. Before long, Lou finds herself torn between Fifth Avenue where she works and the treasure-filled vintage clothing store where she actually feels at home. And when matters come to a head, she has to ask herself: Who is Louisa Clark? And how do you find the courage to follow your heart—wherever that may lead?
4) The Cast by Danielle Steel
Kait Whittier has built her magazine column into a hugely respected read followed by fans across the country. She loves her work and adores her grown children, treasuring the time they spend together. But after two marriages, she prefers to avoid the complications and uncertainties of a new love. Then, after a chance meeting with Zack Winter, a television producer visiting Manhattan from Los Angeles, everything changes. Inspired by the true story of her own indomitable grandmother, Kait creates the storyline for a TV series. And when she shares her work with Zack, he is impressed and decides to make this his next big-budget project. Within weeks, Kait is plunged into a colorful world of actors and industry pros who will bring her vision to life.
5) The Midnight Line: a Jack Reacher novel by Lee Child
Reacher takes a stroll through a small Wisconsin town and sees a class ring in a pawn shop window: West Point 2005. A tough year to graduate: Iraq, then Afghanistan. The ring is tiny, for a woman, and it has her initials engraved on the inside. Reacher wonders what unlucky circumstance made her give up something she earned over four hard years. He decides to find out. And find the woman. And return her ring. Why not? So begins a harrowing journey that takes Reacher through the upper Midwest, from a lowlife bar on the sad side of small town to a dirt-blown crossroads in the middle of nowhere, encountering bikers, cops, crooks, muscle, and a missing persons PI who wears a suit and a tie in the Wyoming wilderness. The deeper Reacher digs, and the more he learns, the more dangerous the terrain becomes.
6) The Great Alone by Kristin Hannah
Alaska, 1974. Ernt Allbright came home from the Vietnam War a changed and volatile man. When he loses yet another job, he makes the impulsive decision to move his wife and daughter north where they will live off the grid in America's last true frontier. Cora will do anything for the man she loves, even if means following him into the unknown. Thirteen-year-old Leni, caught in the riptide of her parents' passionate, stormy relationship, has little choice but to go along, daring to hope this new land promises her family a better future. In a wild, remote corner of Alaska, the Allbrights find a fiercely independent community of strong men and even stronger women. The long, sunlit days and the generosity of the locals make up for the newcomers' lack of preparation and dwindling resources.
7) The People vs. Alex Cross by James Patterson
Alex Cross is on the wrong side of the law. Serving a suspension from the force while he awaits trial for murder, Cross has been branded as a trigger-happy cop, another bad apple walking the streets with a gun, an accusation that Cross will do anything to refute. To make himself feel useful again, Cross opens a counseling office in the basement of his home. When his former partner Sampson shows up needing his help, Cross jumps at the chance, even if it may end up costing him what's left of his career. When a string of young, blonde women go missing, the investigation leads Cross and Sampson to the most depraved, darkest corners of the internet. Struggling to prove his own innocence and uncover the truth lurking online, Cross must risk everything to save his most at-risk patient of all...himself.
8) The Fallen by David Baldacci
Something sinister is going on in Baronville. The rust belt town has seen four bizarre murders in the space of two weeks. Cryptic clues left at the scenes--obscure bible verses, odd symbols--have the police stumped. Amos Decker and his FBI colleague Alex Jamison are in Baronville visiting Alex's sister and her family. It's a bleak place: a former mill and mining town with a crumbling economy and rampant opioid addiction. Decker has only been there a few hours when he stumbles on a horrific double murder scene. Then the next killing hits sickeningly close to home. And with the lives of people he cares about suddenly hanging in the balance, Decker begins to realize that the recent string of deaths may be only one small piece of a much larger scheme--with consequences that will reach far beyond Baronville.
9) The Café by the Sea: a novel by Jenny Colgan
Years ago, Flora fled the quiet Scottish island where she grew up -- and she hasn't looked back. What would she have done on Mure? It's a place where everyone has known her all her life, where no one will let her forget the past. In bright, bustling London, she can be anonymous, ambitious... and hopelessly in love with her boss. But when fate brings Flora back to the island, she's suddenly swept once more into life with her brothers -- all strapping, loud, and seemingly incapable of basic housework -- and her father. Yet even amid the chaos of their reunion, Flora discovers a passion for cooking -- and find herself restoring dusty little pink-fronted shop on the harbour: a café by the sea. But with the seasons changing, Flora must come to terms with past mistakes -- and work out exactly where her future lies...
10) The Wife Between Us: a novel by Greer Hendricks
When you read this book, you will make many assumptions.
You will assume you are reading about a jealous ex-wife. You will assume she is obsessed with her replacement – a beautiful, younger woman who is about to marry the man they both love. You will assume you know the anatomy of this tangled love triangle.
Assume nothing.
Twisted and deliciously chilling, Greer Hendricks and Sarah Pekkanen's The Wife Between Us exposes the secret complexities of an enviable marriage - and the dangerous truths we ignore in the name of love.


ADULT GRAPHIC NOVELS:
1) The Age of Selfishness: Ayn Rand, Morality, and the Financial Crisis by Darryl Cunningham
Tracing the emergence of Ayn Rand's philosophy of objectivism in the 1940s to her present-day influence, Darryl Cunningham's latest work of graphic-nonfiction investigation leads readers to the heart of the global financial crisis of 2008. Cunningham uses Rand's biography to illuminate the policies that led to the economic crash in the U.S. and in Europe, and how her philosophy continues to affect today's politics and policies, starting with her most noted disciple, economist Alan Greenspan (former chairman of the Federal Reserve). Cunningham also shows how right-wing conservatives, libertarians, and the Tea Party movement have co-opted Rand's teachings (and inherent contradictions) to promote personal gain and profit at the expense of the middle class. Tackling the complexities of economics by distilling them down to a series of concepts accessible to all age groups, Cunningham ultimately delivers a devastating analysis of our current economic world.
2) Saga. Book two by Brian K. Vaughan
At long last, it's finally time for the second hardcover collection of SAGA, the New York Times best-selling series praised by everyone from Alan Moore to Lin-Manuel Miranda! Created by the multiple Eisner Award-winning team of artist FIONA STAPLES (Mystery Society, North 40, Archie Comics) and writer BRIAN K. VAUGHAN (THE PRIVATE EYE, PAPER GIRLS, WE STAND ON GUARD), SAGA BOOK TWO continues the action-packed education of Hazel, a child born to star-crossed parents from opposite sides of a never-ending galactic war. Collecting 18 issues of the smash-hit comic, this massive edition features a striking original cover from Fiona Staples, as well as a brand-new gallery of exclusive, never-before-seen SAGA artwork from legendary creators including CLIFF CHIANG, PIA GUERRA, FAITH ERIN HICKS, KARL KERSCHL, JASON LATOUR, and MORE!
3) Canada at War: a graphic history of World War Two by Paul Keery
In 1914, Canada went to war as a subject of Britain. In 1939, it made the choice to fight all on its own.Canada at War follows the developments and setbacks, wins and losses, of a nation learning to stand up for itself in the midst of the most difficult war of the 20th century.
In graphic-novel format, fully illustrated and in full colour, Canada at War shows the growth of a nation's army, navy and air force through movingly depicted triumphs and tragedies. From the disheartening losses at Dieppe and Hong Kong through the Battle of the Atlantic and the invasion of Sicily, it focuses on the human dimension of the key battles and decisions that ultimately swung the war in the Allies' favour.
4) Louis Riel a comic-strip biography by Chester Brown
Brown's exploration of the life of a fictional 19th-century Canadian revolutionary Riel is a strong contender for the best graphic novel ever. Over five years in the making, Brown's work is completely realized here, from the strikingly designed two-color cover to the cream-colored paper and pristinely clear drawings. The story begins in 1869, with the sale of the independent Red River Settlement area of what's now Canada to the Canadian government. The area is inhabited by the French-speaking Métis, of mixed Indian and white ancestry, who are looked down upon by the Canadians. Riel is bilingual and becomes a de facto leader for the Red River Settlement, demanding the right for them to govern themselves within Canada. Not surprisingly, this request is denied, and the conflict is set in motion that ultimately consumes Riel's life. Brown doesn't deviate from a six-panel grid for the entire book, telling his story in a cartoon realism style reminiscent of Little Orphan Annie.
5) Red Barry, "Undercover Man". [Vol. 1] by Will Gould
Red Barry was one of the most visually innovative adventure strips of the mid-1930s, combining fluid brushwork and noir shadows (in bold blues and purples) with figures that were constantly in motion, plus a level of violence that brought cries of protest from its syndicate. Red Barry and Secret Agent X-9 were King Features' answers to the Tribune Syndicate's popular Dick Tracy by Chester Gould. While X-9 continued for decades under hands of various quality, Red Barry by Will Gould (no relation to Chester) was an auteur's vision that lasted less than four years (primarily because Gould couldn't meet his deadlines).


6) Spider-Man. Back in Black by J. Michael Straczynski
"The Civil War has ended: One side has won, another has lost, and all the rules have changed. With Spider-Man's identity revealed to the world, he has exposed himself to the treachery of his oldest enemies. Peter Parker's life has been turned upside down -- and along with it, the lives of his dearest friends and family members.
As this nightmare spins a treacherous web from which he cannot escape, Spider-Man embraces the darkness and finds he must make a stand -- maybe his LAST stand -- against some of his fiercest foes, including the Sandman, the mysterious "Other" and the deadly Kingpin"--P. [4] of cover.


7) The Hound of the Baskervilles: a Sherlock Holmes graphic novel by Arthur Conan Sir Doyle
"After the success of their Illustrated Classics version of The Picture of Dorian Gray, Ian Edginton and I.N.J. Culbard have teamed up again to create a visually compelling graphic novel adaptation of Arthur Conan Doyle's masterpiece. And the superb writing and beautiful art takes Conan Doyle's supernatural tale to new heights. All the elements are here for a thrilling tale: A gnarled walking stick, missing boot, neglected family portrait, convicted killer on the loose, and the ancestral curse of a phantom hound. The great detective himself, Sherlock Holmes-with the help of Dr. Watson has his work cut out for him in a dramatic mystery that will keep readers guessing until the very end."
--From the publisher.
8) The Sign of the Four: a Sherlock Holmes graphic novel by Ian Edginton
Adaptation #3: The great Sherlock Holmes returns in 'The Sign of the Four', the newest 'Illustrated Classics' adaptation of a Sir Arthur Conan Doyle work.
The drama begins when a woman arrives on Holmes's doorstep asking for his help finding an anonymous person who has been sending her mysterious gifts and letters.
Holmes agrees to investigate-but soon he and Dr. Watson find themselves entangled in a deadly treasure hunt.




9) Invincible: Ultimate Collection Volume 7 by Robert Kirkman
At last!
The seventh hardcover collection of the greatest superhero comic in the universe!
This volume reprints the "Viltrumite War" storyline, as well as the stories showing the ripple effects on Earth resulting from Mark's decisions following that landmark battle.






10) Invincible: Ultimate Collection Volume 8 by Robert Kirkman
In the aftermath of the Viltrumite War, friends become enemies, enemies become allies, and Mark Grayson's future as Invincible ends here.










ADULT NON-FICTION:
1) Braving the Wilderness: The Quest for True Belonging and the Courage to Stand Alone by Brené Brown
Brown argues that we're experiencing a spiritual crisis of disconnection, and introduces four practices of true belonging that challenge everything we believe about ourselves and each other. She writes, "True belonging requires us to believe in and belong to ourselves so fully that we can find sacredness both in being a part of something and in standing alone when necessary. But in a culture that's rife with perfectionism and pleasing, and with the erosion of civility, it's easy to stay quiet, hide in our ideological bunkers, or fit in rather than show up as our true selves and brave the wilderness of uncertainty and criticism. But true belonging is not something we negotiate or accomplish with others; it's a daily practice that demands integrity and authenticity. It's a personal commitment that we carry in our hearts."
2) Forgiveness: A Gift From My Grandparents by Mark Sakamoto
When the Second World War broke out, Ralph MacLean chose to escape his troubled life on the Magdalen Islands in eastern Canada and volunteer to serve his country overseas. Meanwhile, in Vancouver, Mitsue Sakamoto saw her family and her stable community torn apart after the Japanese attack on Pearl Harbor. Like many young Canadian soldiers, Ralph was captured by the Japanese army. He would spend the war in prison camps, enduring pestilence, beatings and starvation, as well as a journey by hell ship to Japan to perform slave labour, while around him his friends and countrymen perished. Back in Canada, Mitsue and her family were expelled from their home by the government and forced to spend years eking out an existence in rural Alberta, working other people's land for a dollar a day. By the end of the war, Ralph emerged broken but a survivor. Mitsue, worn down by years of back-breaking labour, had to start all over again in Medicine Hat, Alberta. A generation later, at a high school dance, Ralph's daughter and Mitsue's son fell in love.
3) The Cabinet of Linguistic Curiosities: A Yearbook of Forgotten Words by Paul Jones
This is the perfect language gift book: a surprising or obscure word for every day of the year. Paul Anthony Jones has unearthed a wealth of wonderful and strange words: dip into this beautifully designed book to be delighted and intrigued throughout the year. Illuminating some aspect of that day, or simply informing and entertaining, each word reveals a story:
1 January: quaaltagh (n.) the first person you meet on New Year's Day
2 January: fedifragous (adj.) promise-breaking, oath-violating
In The Cabinet of Linguistic Curiosities you might explore etymological origins, learn about linguistic trivia, or wonder at the web of connections within the English language. Written with humour and a light touch that belies the depth of research it contains, this is both a fascinating compendium of etymology and a delightfully entertaining miscellany.
4) Whitewater Cooks More Beautiful Food by Shelley Adams
Whitewater Cooks more Beautiful Food is full of new recipes to inspire fans and once again turn home cooks into culinary rock stars, a hallmark of Shelley's earlier books. In the Salad section, try the Grilled Peach, Prosciutto and Burratta Salad, Soba Noodles with Prawns or the Fancy Pants Grilled Caesar Salad. From the Sides and Starters section, choose Cornmeal Crusted Tartes with Carmelized Onions, Fig Jam and Goat Cheese, Mike's Special Potatoes and/or the Hasselback Yams recipe. For an Entreé – there's Marsala Chicken with Lentils and Butternut Squash, Spiced Lamb and Halloumi Meatballs or the Texas Style Beef Brisket to name just a few. Finish off the evening with some baked sweetness with Raspberry Coffee Cake, French Silk Pie or a Rhubarb Frangipane Tarte. Shelley's innate flair for creating and developing recipes will not disappoint and soon home cooks across Canada will be serving their guests…more beautiful food…
5) The Starch Solution: Eat the Foods You Love, Regain Your Health, and Lose the Weight for Good! by John A. McDougall
My personal journey to the starch solution -- Healing with starch. Starch: the traditional diet of people -- People passionate about starches are healthy and beautiful -- Five major poisons found in animal foods -- Spontaneous healing on a starch-based diet -- The USDA and the politics of starch -- We are eating the planet to death -- The FAQs about food. When friends ask: where do you get your protein -- When friends ask: where do you get your calcium -- Confessions of a fish killer -- The fat vegan -- Just to be on the safe side: stay away from supplements -- Salt and sugar: the scapegoats of the western diet -- Living the solution. Practicing the starch solution -- The 7-day sure-start plan -- Our favorite recipes. Starting the day -- Dressings, sauces and condiments -- Burgers and wraps -- Soups and stews -- Main dishes -- On the side -- Sweet endings.
6) There's no such thing as bad weather: a Scandinavian mom's secrets for raising healthy, resilient, and confident kids (from friluftsliv to hygge) by Linda McGurk
A memoir about a mother who sets out to discover if the nature-centric parenting philosophy of her native Scandinavia holds the key to healthier, happier lives for her American children. When Swedish-born Linda McGurk moved to small-town Indiana with her American husband to start a family, she quickly realized that her outdoorsy ways were not the norm. In Sweden children play outside all year round, regardless of the weather, and letting young babies nap outside in freezing temperatures is not only common -- it is a practice recommended by physicians. In the US, on the other hand, she found that the playgrounds, which she had expected to find teeming with children, were mostly deserted. In preschool, children were getting drilled to learn academic skills, while their Scandinavian counterparts were climbing trees, catching frogs, and learning how to compost. Worse, she realized that giving her daughters the same freedom to play outside that she had enjoyed as a child in Sweden could quickly lead to a visit by Child Protective Services.
7) Fire and Fury: Inside the Trump White House by Michael Wolff
Thanks to his deep access to the West Wing, Michael Wolff tells the story of the stormy first nine months of Donald Trump's term as President.
Among the revelations: What President Trump's staff really thinks of him -- What inspired Trump to claim he was wire-tapped by President Obama -- Why FBI director James Comey was really fired -- Why chief strategist Steve Bannon and Trump's son-in-law Jared Kushner couldn't be in the same room -- Who is really directing the Trump administration's strategy in the wake of Bannon's firing -- What the secret to communicating with Trump is -- What the Trump administration has in common with the movie The Producers.
8) Wired for Joy: A Revolutionary Method for Creating Happiness from within by Laurel Mellin
Can you imagine a world where drug companies throw bake sales to make ends meet? A world without all the jaw clenching, nail biting, and stress-induced melt downs? Eighty percent of health problems today are due to the downstream effects of stress, so learning to break free from stress could dramatically improve your mood, your relationships, your health––and your life. In Wired for Joy, researcher and New York Times–bestselling author Laurel Mellin presents a simple yet proven way to train your brain to move through stress and back to joy. Her method has been called the missing link in health care, as it focuses on rewiring the emotional brain—the caldron of our stress—rather than the thinking brain, which has been the focus of most other stress-busting methods.


9) Gut: The Inside Story of our Body's Most Underrated Organ by Giulia Enders
A cheeky up-close and personal guide to the secrets and science of our digestive system. For too long, the gut has been the body's most ignored and least appreciated organ, but it turns out that it's responsible for more than just dirty work: our gut is at the core of who we are. Gut, an international bestseller, gives the alimentary canal its long-overdue moment in the spotlight. With quirky charm, rising science star Giulia Enders explains the gut's magic, answering questions like: Why does acid reflux happen? What's really up with gluten and lactose intolerance? How does the gut affect obesity and mood? Communication between the gut and the brain is one of the fastest-growing areas of medical research―on par with stem-cell research.


10) Pale Rider: The Spanish Flu of 1918 and How It Changed the World by Laura Spinney
With a death toll of between 50 and 100 million people and a global reach, the Spanish flu of 1918-1920 was the greatest human disaster, not only of the twentieth century, but possibly in all of recorded history. And yet, in our popular conception it exists largely as a footnote to Word War I. Laura Spinney recounts the story of an overlooked pandemic, tracing it from Alaska to Brazil, from Persia to Spain, and from South Africa to Odessa. Telling the story from the point of view of those who lived through it, she shows how the pandemic was shaped by the interaction of a virus and the humans it encountered; and how this devastating natural experiment put both the ingenuity and the vulnerability of humans to the test. A catastrophe that changed humanity for decades to come, and continues to make itself felt today. The author demonstrates that the Spanish flu was as significant - if not more so - as two world wars in shaping the modern world; in disrupting, and often permanently altering, global politics, race relations, family structures, and thinking across medicine, religion and the arts. Laura Spinney is a science journalist.
DVDs:
1) Murdoch Mysteries: Season 10
Smart and engaging, this award-winning Canadian series returns as Detective William Murdoch (Yannick Bisson, Sue Thomas: F.B.Eye) and his friends solve new mysteries in Edwardian-era Toronto. In Season 10, Dr. Julia Ogden (Gemini winner Hélène Joy, Durham County) deals with post-traumatic stress from her near-death experience; Constable Crabtree (Jonny Harris, Hatching, Matching and Dispatching) faces relationship problems; Inspector Brackenreid (Thomas Craig, Where the Heart Is) gets caught up with a passion for soccer; and morgue attendant Rebecca James (Mouna Traoré, Carrie) determinedly pursues her medical education. As Murdoch and his team face murdered debutantes and cutthroat athletes amid historical events like the Great Toronto Fire of 1904, old enemies come back to haunt them.
2) Murdoch Mysteries: Season 2
Winner of three Gemini® Awards, this sassy-smart Victorian-era whodunit stars Yannick Bisson (Sue Thomas: F.B.Eye) as Detective William Murdoch, a police investigator who employs emerging science to solve Toronto's most dreadful murders. He experiments with ballistics, psychological profiling, and other newly developed techniques, despite the doubts of his tradition-bound boss (Thomas Craig, Where the Heart Is). Together with a beautiful pathologist (Gemini®-winner Hélène Joy, Durham County) and an able protégé (Jonny Harris, Hatching, Matching & Dispatching), Murdoch encounters some of the era's most famous-and infamous-figures, from Buffalo Bill Cody to Jack the Ripper. Guest stars include Nicholas Campbell (Da Vinci's Inquest, Cinderella Man), Sarah Strange (Men in Trees), and Alastair Mackenzie (Monarch of the Glen).
From Marvel Studios comes DOCTOR STRANGE, the story of world-famous neurosurgeon Dr. Stephen Strange (Benedict Cumberbatch), whose life changes forever after a horrific car accident renders his hands useless.
When traditional medicine fails him, he travels to remote Kamar-Taj in search of a cure, but instead discovers the mystical arts and becomes a powerful sorcerer battling dark forces bent on destroying our reality.




Godzilla is back, and this time he's not alone!
While scouting the seas for schools of fish, young pilots Tsukioka and Kobayashi encounter Godzilla and the spiny monster Anguirus in a heated battle on a small Japanese island. The two beasts tumble into the ocean and soon resurface in Osaka, laying waste to the city in a fight to the death.






5) Wonder Woman
Diana, princess of the Amazons, was raised on a sheltered island paradise and trained to be an unconquerable warrior.
When an American pilot crashes onto their shores and tells of a massive conflict raging in the outside world, Diana leaves her home, convinced she can stop the threat. Fighting alongside men in a war to end all wars, Diana will discover her full powers, and her true destiny.




6) All Monsters Attack Godzilla's Revenge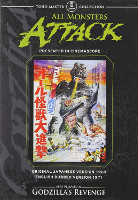 Little boy Ichiro is tired of being beat up by the local bully and wonders what Godzilla's son Minilla would do in the same situation, so he imagines traveling to Monster Island where he's befriended by Minilla in person!








7) Rough Riders
A fact-based, rough and tumble western depicting a young and energetic Theodore Roosevelt leading his legendary Rough Riders in their fight against oppressive Spanish rule at the turn of the 20th century.








Seventeen-year-old Ree Dolly sets out to track down her father who put their house up for his bail bond and then disappeared. If she fails to find him, she and her family will be turned out into the Ozark woods.
Challenging her outlaw kin's code of silence and risking her life, Ree hacks through the lies, evasions, and threats offered up by her relatives and begins to piece together the truth.






9) Guardians of the Galaxy. Vol. 2
Vol. Two continues the team's adventures as they traverse the outer reaches of the cosmos. The Guardians must fight to keep their newfound family together as they unravel the mystery of Peter Quill's true parentage. Old foes become new allies and fan-favourite characters from the classic comics will come to our heroes' aid as the Marvel Cinematic Universe continues to expand.
*** Parental Guidance: not recommended for younger children.




10) Murdoch Mysteries: Season 9
Winningly clever and playful, this acclaimed Canadian series returns with new mysteries set in Edwardian-era Toronto. In Season Nine, Detective William Murdoch and his wife, Dr. Julia Ogden, plan their dream home; Constable Crabtree faces dire consequences for his decisions; and Dr. Emily Grace experiences a personal crisis.
Meanwhile, Inspector Brackenreid endures an eccentric houseguest, and a new morgue cleaner turned lab attendant brings fresh blood to the team.






JUVENILE FICTION:
1) Diary of a Wimpy Kid by Jeff Kinney
Greg records his sixth grade experiences in a middle school where he and his best friend, Rowley, undersized weaklings amid boys who need to shave twice daily, hope just to survive, but when Rowley grows more popular, Greg must take drastic measures to save their friendship.








2) The Hate U Give by Angie Thomas
After witnessing her friend's death at the hands of a police officer, Starr Carter's life is complicated when the police and a local drug lord try to intimidate her in an effort to learn what happened the night Kahlil died.








3) Tales from a Not-So-Secret Crush Catastrophe by Rachel Russell
In Nikki Maxwell's newest diary, it's the countdown to the end of the school year, and Nikki's juggling some big questions about how she'll spend her summer. She's also facing an unexpected crush catastrophe -- there's a new kid interested in Nikki, but the last thing she wants to do is accidentally hurt Brandon! It all comes down to a big decision Nikki has to make, and drama like she's never faced before!






4) Awkward by Svetlana Chmakova
After shunning Jaime, the school nerd, on her first day at a new middle school, Penelope Torres tries to blend in with her new friends in the art club, until the art club goes to war with the science club, of which Jaime is a member.








5) The Wimpy Kid Movie Diary: How Greg Heffley went Hollywood by Jeff Kinney
Presents a behind-the-scenes look at the making of the motion pictures "Diary of a Wimpy Kid," "Diary of a Wimpy Kid: Roderick rules," and "Diary of a Wimpy Kid: Dog days," offering script pages, storyboard sketches, costume designs, and original art.








6) Diary of a Wimpy Kid: Hard Luck by Jeff Kinney
Greg Heffley's on a losing streak. His best friend, Rowley Jefferson, has ditched him, and finding new friends in middle school is proving to be a tough task. To change his fortunes, Greg decides to take a leap of faith and turn his decisions over to chance. Will a roll of the dice turn things around, or is Greg's life destined to be just another hard-luck story?








7) Wonder by R.J. Palacio
Ten-year-old Auggie Pullman, who was born with extreme facial abnormalities and was not expected to survive, goes from being home-schooled to entering fifth grade at a private middle school in Manhattan, which entails enduring the taunting and fear of his classmates as he struggles to be seen as just another student.








8) Harry Potter and the Philosopher's Stone by J.K. Rolling
A mysterious letter, delivered by the friendly giant, Hagrid, informs Harry Potter that he has been accepted into Hogwarts School of Witchcraft and Wizardry. Having spent ten years living with an uncle, aunt and cousin who despise him, Harry begins a new life and learns about his past, including the death of his parents at the hands of the evil wizard, Voldemort.








9) Tales from a Not-So-Popular Party Girl by Rachel Russell
Nikki's diary describes a frightful Halloween, on which she helps with her sister's ballet class party at the same time she is Brandon's date for their middle school Halloween dance, where she has promised to spend the evening with her two best friends.








10) The Hunt for the Golden Book by Geronimo Stilton
The hunt for the golden book: Geronimo's laptop is stolen just as he's finishing up writing a special book. Can he and his friends hunt it down in time for his tenth-anniversary party?










JUVENILE GRAPHIC NOVELS:
1) Unicorn vs Goblins : another Phoebe and her unicorn adventure by Dana Simpson
School's out! That means no more teachers, no more books, and lots of time to compliment Marigold Heavenly Nostrils on her good looks. In this third volume, Phoebe and her obligational best friend, Marigold, learn that summer still has plenty of surprises for the both of them. All of our old friends are back--Phoebe's part-time "frenemy" Dakota, upon whom Marigold has bestowed sentient hair, Phoebe's goofy parents, and even Lord Splendid Humility (but please, ignore his magnificence if you can)! Have fun as Phoebe and Marigold continue the "Phoebegold Detective Agency," spend a week at Wolfgang Music Camp, and find themselves in more misadventures, thanks to Marigold's enchanted sparkles!


2) Mr. Pants. 1 It's go time! by Scott McCormick
On the last day of summer vacation, all Mr. Pants wants to do is play laser tag but Mom and his sisters, Foot Foot and Grommy, have other ideas.








3) Dog Man by Dav Pilkey
George and Harold create a new comic book hero in Dog Man, a crimefighter with the head of a police dog and the body of a policeman, who faces off against his archnemesis Petey the cat.








4) Ghosts by Raina Telgemeier
Catrina and her family have moved to the coast of Northern California for the sake of her little sister, Maya, who has cystic fibrosis--and Cat is even less happy about the move when she is told that her new town is inhabited by ghosts, and Maya sets her heart on meeting one.








5) Smile by Raina Telgemeier
Eleven-year-old Raina just wants to be a normal sixth grader. But one night after a trip-and-fall mishap, she injures her two front teeth, and what follows is a long and frustrating journey with on-again, off-again braces, corrective surgery, embarrassing headgear, and even a retainer with fake teeth attached. And on top of all that, there's still more to deal with: a major earthquake, boy confusion, and friends who turn out to be not so friendly.






6) Dog Man. A tale of two kitties by Dav Pilkey
Dog Man, the newest hero from the creator of Captain Underpants, hasn't always been a paws-itive addition to the police force. While he can muzzle miscreants, he tends to leave a slick of slobber in his wake! This time, Petey the cat's dragged in a tiny bit of trouble-- a double in the form of a super-cute kitten. Dog Man will have to work twice as hard to bust these furballs and remain top dog!






7) Claudia and Mean Janine: a graphic novel by Raina Telgemeier
Claudia and her sister, Janine, may as well be from two different planets. Claudia, who pays more attention to her artwork and The Baby-sitters Club than her homework, feels like she can't compete with her perfect sister. Janine studies nonstop, gets straight As, and even takes college-level courses! But when something unexpected happens to the most beloved person in their family, will the sisters be able to put aside their differences?






8) The Truth About Stacey by Raina Telgemeier
Joining the Baby-sitter's Club after moving to a new town, Stacey helps her new friends outmaneuver a rival sitter group while coming to terms with her diabetes.










9) Epic Big Nate by Lincoln Peirce
Celebrate twenty-five years of the Big Nate cartoon strip with this jam-packed compendium of everything you've ever wanted to know about the character and Lincoln Peirce, the creator behind him.








10) Unicorn on a Roll: another Phoebe and her unicorn adventure by Dana Simpson
Recounts the further adventures of Phoebe and her unicorn friend, Marigold Heavenly Nostril.










TALKING BOOKS:
1) The Clan of the Cave Bear: a novel by Jean M. Auel
This is the first novel in Jean M. Auel's epic of life 35,000 years ago when two kinds of human beings, Neanderthal and Cro-Magnon, shared the Earth. It follows the story of Ayla, who is adopted by a group of Neanderthals.








2) A Short History of Progress by Ronald Wright
Ronald Wright's Massey Lecture recognizes civilization's inherent dangers and looks forward to how we can shape the future based on past experiences.








3) Spanish for Dummies audio set by Jessica Langemeier
This practical audio set is designed to help you learn quickly and easily at home or on the road. From basic greetings and expressions to grammar and conversations, you'll grasp the essentials and start communicating right away! Plus, you can follow along with the handy, 88-page portable guide -- filled with the words and phrases you'll hear on the CDs, plus a mini dictionary.






4) The Lost Symbol by Dan Brown
He saved the Catholic Church from a fundamentalist radical in Angels & Demons and exposed the world's greatest cover-up in The Da Vinci Code. Now, Harvard symbologist Robert Langdon is summoned to deliver an evening lecture in the U.S. Capitol Building. Within minutes of his arrival, the night takes a bizarre turn. A disturbing object -- artfully encoded with five ancient symbols -- is discovered in the Capitol Building. The object is an ancient invitation, meant to usher its recipient into a long-lost world of hidden esoteric wisdom. And when Langdon's mentor Peter Solomon -- a prominent Mason and philanthropist -- is kidnapped, Langdon's only hope of saving Peter is to accept this invitation and follow wherever it leads him.


5) Living a Life You Love: Embracing the Adventure of Being Led by the Holy Spirit by Joyce Meyer
From bestselling author Joyce Meyer, who has gone from heartache to happiness through Christ, this book is the key to shifting listeners' perspectives so that they may also relish every moment and every part of life.








6) The Tibetan Book of the Dead by Karma-gliṅ-pa
In this classic scripture of Tibetan Buddhism—traditionally read aloud to the dying to help them attain liberation—death and rebirth are seen as a process that provides an opportunity to recognize the true nature of mind. This translation of The Tibetan Book of the Dead emphasizes the practical advice that the book offers to the living.






7) Things Fall Apart by Chinua Achebe
THINGS FALL APART tells two overlapping, intertwining stories, both of which center around Okonkwo, a "strong man" of an Ibo village in Nigeria. The first of these stories traces Okonkwo's fall from grace with the tribal world in which he lives, and in its classical purity of line and economical beauty it provides us with a powerful fable about the immemorial conflict between the individual and society. The second story, which is as modern as the first is ancient, and which elevates the book to a tragic plane, concerns the clash of cultures and the destruction of Okonkwo's world through the arrival of aggressive, proselytizing European missionaries.


8) The Mystery of Three Quarters: the new Hercule Poirot mystery by Sophie Hannah
The world's most beloved detective, Hercule Poirot--the legendary star of Agatha Christie's Murder on the Orient Express and most recently The Monogram Murders and Closed Casket--returns in a stylish, diabolically clever mystery set in the London of 1930






9) The Ethical Imagination by Margaret Somerville
Science and technology confront us with some of the most challenging and unprecedented ethical questions in the world today. These issues encompass what it means to be human, how we relate to others and our world, and how we find meaning in life. In the 2006 Massey Lectures, The Ethical Imagination, Margaret Somerville discusses how we can find a shared ethics for an interdependent world.






10) Kingfisher Days by Susan Coyne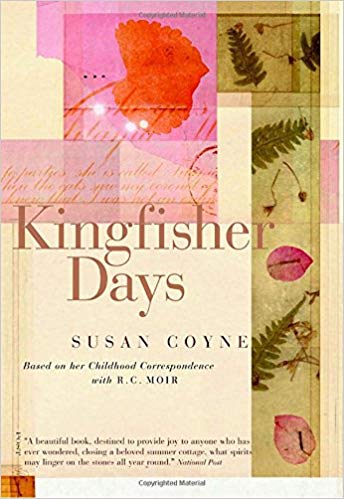 A magical tale of friendship and wonder -- the perfect gift for the imaginative child in all of us.