My Library
---
As of Saturday February 27th 2021, the library will be temporarily closed until further notice due to COVID-19 exposure. Please keep all borrowed items at home. No overdue fines will be added during this closure.
To the best of our knowledge, at this time, Northern Health considers this to be a low-risk positive COVID test result and no public exposure alert has been posted.
Northern Health states that individuals who did not have close contact (within 2 metres, unmasked, for at least 15 minutes) and were simply present in the same location, do NOT need to take any additional precautions.
To protect the privacy of individual(s) concerned, as well as the safety of patrons and staff, the Prince Rupert Library shut its doors to the public on Feb 27, in an abundance of caution. We cannot provide patrons with times or dates of risk of exposure because we do not have information to give any accurate dates or measure of risk, other than to re-state what Northern Health has stated: This was a low-risk positive COVID test result.
We appreciate your patience as we work through this and hope to re-open soon.
Joe Zelwietro
Chief Librarian
Prince Rupert Public Library
The Prince Rupert Library would love to hear what you think of your library, staff, and the service you received. Here's some feedback we have received:
Thanks for friendly staff. Really appreciated internet access - easy and fast. Loved the quilt display - great.
Thank you for your generosity, support and excellent service!
Very cool place. Friendly and happy place. Lots of books to go through.
I have been going to libraries since I was 7 years old. I'm now 59. This library is THE BEST I've ever used. The staff is very friendly and helpful. Book selection/magazines are great! Requests for books are very prompt.
Tell what you think! Let us know what you like and ways that we can improve to service you better by sending us an email to info@princerupertlibrary.ca
(As of May 21, 2019 we are not accepting book donations until further notice.)
The library will accept the following types of materials in good, like new condition during open hours only:
Books (suspended until further notice)
DVDs
CDs
Magazines
Donated materials become the property of the Prince Rupert library and are accepted into our collection using the same criteria used when the library purchases new materials. Materials not placed in our collection may be used to benefit the library through our book sales.
The library does not provide material pick-up service.
Ways to Give to the Prince Rupert Library
There are many ways to financially support your public library. How much and what you choose to donate is entirely up to you.
We are registered with CanadaHelps.org of which provides a safe and secure way to donate to us. You will be provided with an electronic tax receipt (via e-mail) and can donate via paypal, visa-debit or major credit card. If you wish to make a tax-deductible gift to the library, you may donate online using the button below.
Donate Now! | About CanadaHelps.org
Since 1922, the Prince Rupert Library has played a key role in the community of Prince Rupert, providing residents a place to connect with each other and to the ever-changing world of information. Today, the Prince Rupert library provides along with the traditional book services, access to magazines, newspapers, DVDs, Audiobooks and eBooks, as well providing Internet services through free public WiFi and general use computers.
We are your public library, and are happy to serve Prince Rupert and the surrounding area, including Port Edward, Dodge Cove, Metlakatla, Lax Kw'alaams, Oona River, Kitkatla, and Hartley Bay. If you live in any of these areas, you are entitled to a free library card and free use of all our services.
Here is a look at some of the many services we currently offer:
Books and Magazines
We currently have over 67,000 books in our collection. And if we don't have the one you need, we can borrow it from another library in the province at no cost to you. More about our Interlibrary Loan Service
We also carry over 125 different magazine titles and you can borrow back issues of these to read at home.
Reference Books and Services
We have a special collection of reference books that stay at the library, and are always available. We have access to several online databases that can be only accessed in the library, like car repair information, and magazine, periodical and journal articles. Others can be accessed at home by using your library card.
We can also order MedLine articles for you to purchase.
Just ask if you're having trouble finding the answers to your reference questions.
What if I'm from out of town?
If you are visiting from any of the following locations: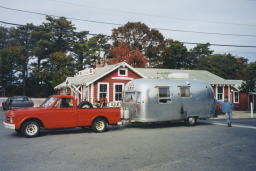 Terrace
Kitimat
Smithers
Hazelton
Houston
Stewart
then you are part of the Northwest Library Federation, and with your home library card, you can take out materials just as you do at your home library. You can also return materials at any of the Northwest Library Federation locations listed above. Prince Rupert Library borrowing policies apply.
BC OneCard Program
If you are visiting from elsewhere in BC, then you can register your home library card and use it at the Prince Rupert Library. You need to present your current I.D. and have your physical home library card at sign up. Your library card can be used at any library across the province participating in the OneCard program. BC OneCard patrons may have a total of 10 items at a time on their card with the following limits:
5 books
3 magazines
5 books on tape
3 Book and Tape kits
5 CDs
3 DVDs
5 Videos
5 Audiobooks for the print-disabled
Renewals
BC OneCard cardholders must contact the lending library to renew items or to pay fines and other charges. Items may be renewed in person, by phone, or through the lending library's website. Items may be renewed twice.
Returning Materials
BC OneCard cardholders may return borrowed items to any public library participating in OneCard. The due date on items borrowed by BC OneCard cardholders will be the same as for Prince Rupert Public Library members. There will be no penalty for mail time for items returned to a library other than the lending library.
Other Services
The Prince Rupert Library also offers the following services that are popular with visitors:
Free 24/7 WiFi access for laptop computers and other WiFi-enabled devices
Public Computer Access
Printing from Computer Access terminals
Photocopying
Faxing
Transit Schedules
Community Maps
Community Reference Information
Access to Prince Rupert Historical Information and Newspaper Archives