ebscohost
---
Photo: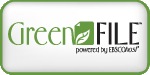 Access GreenFile from inside the Library
Access GreenFile from outside the Library
description from EBSCOhost.com
GreenFILE offers well-researched information covering all aspects of human impact to the environment. Its collection of scholarly, government and general-interest titles includes content on the environmental effects of individuals, corporations and local/national governments, and what can be done at each level to minimize these effects. Multidisciplinary by nature, GreenFILE draws on the connections between the environment and a variety of disciplines such as agriculture, education, law, health and technology. Topics covered include global climate change, green building, pollution, sustainable agriculture, renewable energy, recycling, and more. The database provides indexing and abstracts for more than 468,000 records, as well as Open Access full text for more than 5,500 records.
Photo: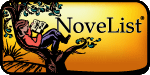 Access Novelist from within the Library
Access Novelist from outside the Library
description from EBSCOhost.com
For many libraries, over half their circulation comes from fiction readers and NoveList® can help you provide the best possible service for these readers. NoveList, a readers' advisory service, not only provides access to 155,000 fiction titles, but it also offers a wide range of feature content that will expand your staff's ability to serve fiction readers of all ages and increase the reach of your library's program including author read-alikes, book discussion guides, reading lists and more.
Photo: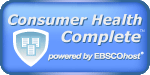 Access Consumer Health Complete from within the Library
Access Consumer Health Complete from outside the Library
description from EBSCOhost
Consumer Health Complete™ (CHC) is the single most comprehensive resource for consumer-oriented health content. It is designed to support the information needs of patients, and to foster an overall understanding of health-related topics. CHC provides content covering all areas of health and wellness from mainstream medicine to the many perspectives of complementary, holistic and integrated medicine. This full-text database covers topics such as aging, cancer, diabetes, drugs & alcohol, fitness, nutrition & dietetics, children's health, men & women's health, etc. CHC offers a unique search interface designed to call attention to the full text content available from many important source-types, and to provide an intuitive means for searching this specific information. Information provided in this database should not be viewed as a means for self-diagnosis or a substitute for professional medical advice, diagnosis or treatment.
Photo: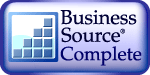 Access Business Source Complete from within the Library
Access Business Source Complete from outside the Library
description from EBSCOhost.com
Business Source Complete provides selected full text from 11,200 sources, including more than 1,100 scholarly business journals. Covers all areas of business, including accounting, economics, finance, management, management information systems, marketing and international business. Additional full text, non-journal content includes financial data, books, monographs, major reference works, book digests, conference proceedings, case studies, investment research reports, industry reports, market research reports, country reports, company profiles, SWOT analyses and more.
Photo: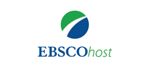 Launch site for all our EBSCOhost databases
Access EBSCOhost Web from the library
Access EBSCOhost Web from home [Prince Rupert Library card required]